Improve your business with real-time customer feedback
Foodback's flexible and easy-to-implement feedback solution will give you actionable insights from day 1.
Get Started Today!
Stand out at a time when guests expect the perfect experience.
Foodback is the easiest way to improve your guest experience. Our survey engine is fast and fun for your guests, and the data we collect is displayed in easy-to-use out-of-the-box dashboards.
Drive loyalty and guest retention
Connect with guests, build meaningful relationships, and create a holistic brand experience and customer journey.
Get actionable business insights
Ask your guests questions that will help you understand the drivers of Good and bad experiences, and give you the information you need to make meaningful change at your business.
Real-time analysis
Collect large volumes of data from all your locations on one platform for analysis.
Stand out in a competitive market
Keep an eye on day-to-day operations at every level and ensure all levels of management understand the guest experience.
Respond immediately to guest feedback
Foodback's quick questionaire gives you insight to the silent majority, helps you stop reputational damage, and prevents 'lost in translation' between guests and staff.
Manage guest experience at all business levels
Dashboards presented in an easy-to-read format that is perfect for single-location managers as well as regional directors and leadership to have an overview of all their units.
Foodback is a comprehensive guest feedback platform that connects businesses with their guests and provides high-quality, actionable insights. Watch the video below to learn what Foodback can do for you!
How Compass Group Canada is using Foodback to amplify their track record of outstanding customer service
Compass Group Canada was looking for a tool to help measure and track their guest experience across all areas of the business, and increase the quality and quantity of guest feedback data while also creating an engaging experience for the customer.
Learn More about Foodback
Trusted by customers around the world
Our customers span the globe – from the Nordics to North America!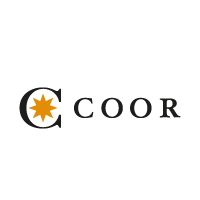 Check out our latest blog posts!
5 Key Take Aways from UMAMI Arena 2023 In 1976, Apple launched their legendary Apple I, made in the garage of Steve Jobs' family home in Los Altos, California. In 2014, we here at Foodback had our...
read more
Let's taco bout it!
Subscribe to our mailing list and we will keep you updated on the latest in guest feedback and food tech.